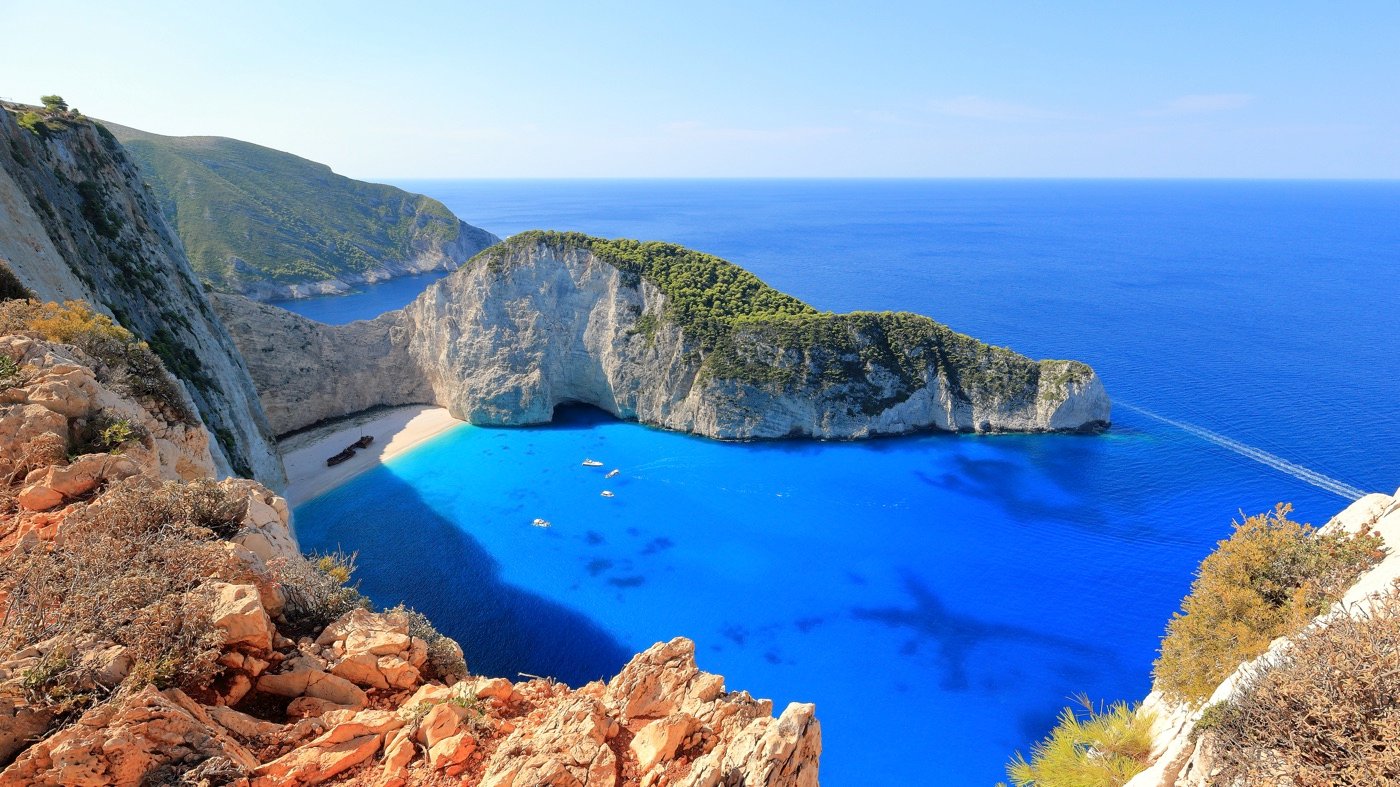 Shipwreck (Navagio) Beach
Navagio Beach is a stunningly beautiful inlet located on the northeastern shore of the Zakynthos Island, the third largest of the Greek Ionian Islands. Navagio Beach, which translates as "Shipwreck Beach", was originally known as Agios Georgios. However, a high-speed sea chase in stormy weather between local police and The Panagiotis, suspected of smuggling contraband tobacco into the Greek mainland, led to the latter crashing into the shallow shores of Agios Georgios. The presence of the tobacco-smuggling Panagiotis wreck is a reminder of the other name Navagio Beach is known for – Smugglers Cove.
While there had been plans to tow away the rusty body of the Panagiotis during its early days, it has now become a part of beach's identity. The beach is only accessible by charter boats from nearby Zakynthos ports like Porto Saint Nikolaos and Porto Vromi.
Unlike the other beaches of Zakynthos Island, Navagio Beach is not known for its nesting turtles (or National Marine Parks) and cheap resorts (at least, to foreigners). Instead, the small inlet, bounded by sheer limestone cliffs, is known as one of the best base jumping locations in the world – not to mention one of the most naturally beautiful beaches you will ever lay your eyes on. The pristine, azure waters and white, sandy beaches will take your breath away with their beauty.